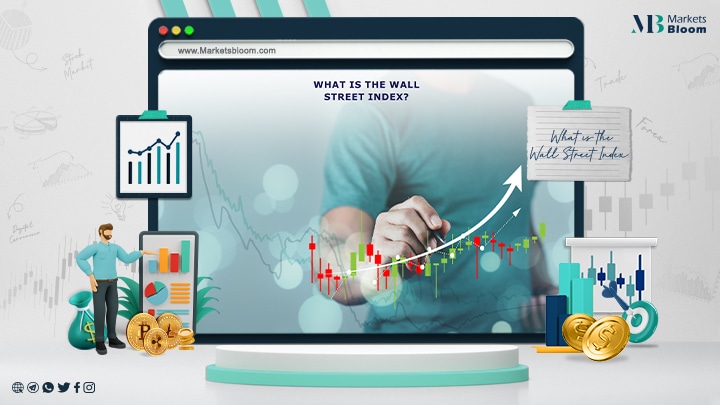 The Wall Street Stock Exchange is referred to as the Wall Street Index. It is a stock exchange that includes the performance of the 30 largest collectively owned companies in the United States of America. The index is also considered a likely price indicator.. as its value increases as the price of those companies' shares rise, and they diversify into the sectors they represent… where there are financial services companies, pharmaceutical companies, and technology companies.
Wall Street Stock Exchange
The Wall Street Stock Exchange Index is the metric by which all banks, hedge funds… and securities traders are referred to. It also includes the largest stock markets. It includes the Federal Reserve Bank of New York City and was founded on March 8, 1817. One of the most prominent indicators of the strength and financial activity of that exchange is the Nasdaq. Which in turn reflects the activity of the largest investment and technology companies. In addition to the Dow, which represents the strength of the 30 largest industrial companies in the United States of America.
Wall Street Fear Index
The Wall Street Index includes what is known as the "VIX" fear index, also known as the Volatility Index. It also measures market expectations for asset price fluctuations over the next 30 days.
That index emerged in 1973 and is one of the first to be added to the stock market. In general, it represents the criterion by which market sentiment is measured and whether investors are going within this period to buy or sell Wall Street-listed stocks as a result of financial and economic concerns.
 As a result of the difficulty of speculating about the sudden correction resulting in the sale of shares and the decline in profits resulting therefrom… and the continuing fear of volatility produced in the money market. The fear index is a good .benchmark on which the Wall Street Stock Exchange depends, and should therefore be taken care of in order to follow trends in the sale and purchase of companies' shares on the stock exchange.
Wall Street Index Stocks
Wall Street indices include private equity of the 30 largest companies from a lot of different sectors, the most important of which are: American Express, Boeing, Apple, Caterpillar, Microsoft, Coca-Cola, McDonald's, Disney, Chevron, ExxonMobil, Johnson & Johnson, IBM, Intel, Goldman Sachs, and Visa. In general, it must be emphasized that these stocks are the most important stocks in the diversified U.S. sectors.
Now if you do not have enough time to analyze the market…, you can talk with the experts or you can contact the company via. WhatsApp and enjoy the best services in the field of trading.
You can also visit our website: Markets Bloom. or our Facebook page: MarketsBloom